Téadra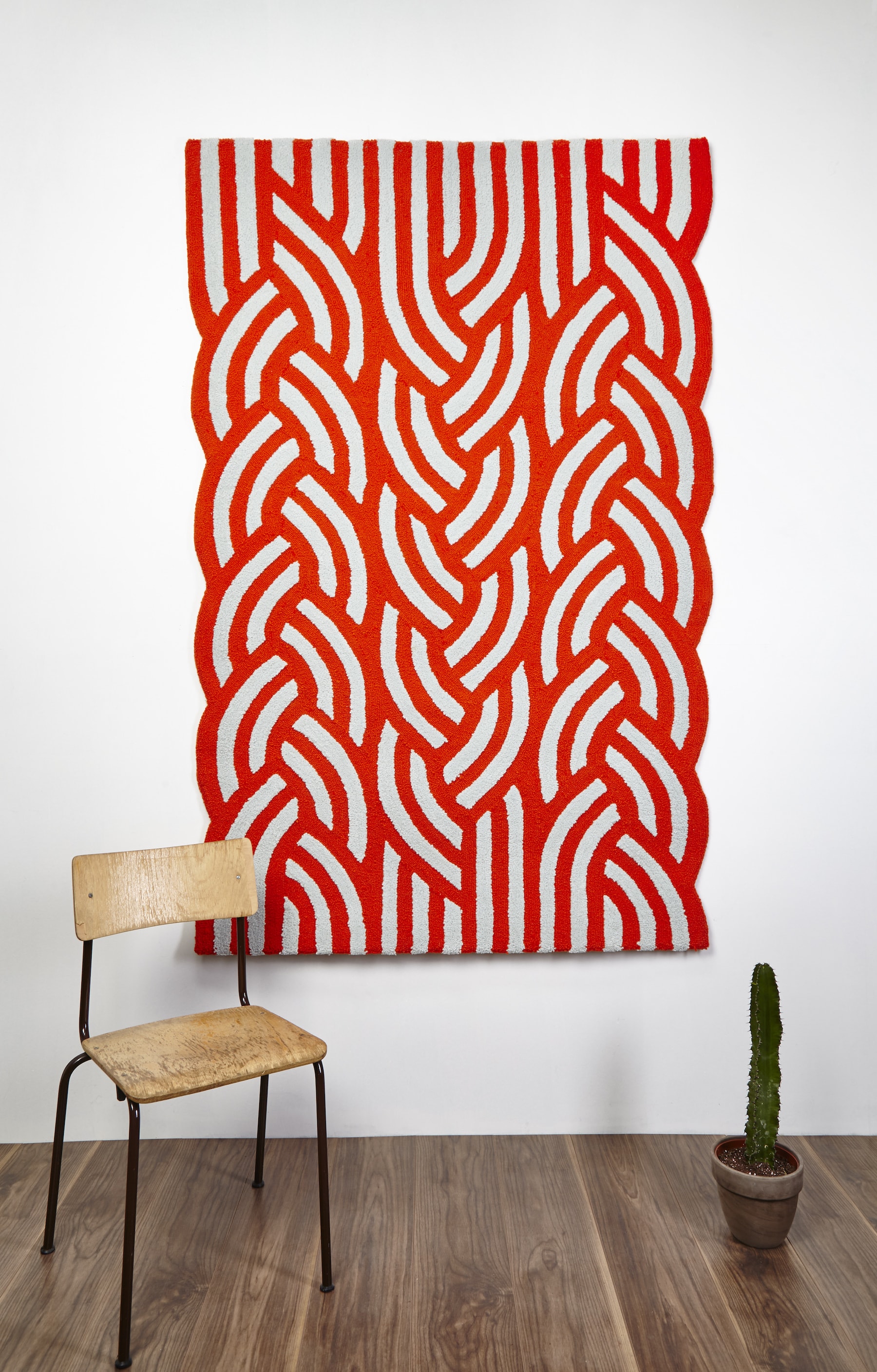 Available for purchase from Ceadogán Rugs in Cream or Red & Mint.
Tufted rug made with 100% felted, undyed wool in 18mm cut pile and 8mm loop pile.
Materials: 100% wool, felted. Chunky 3/ply, L: 2m x W: 1.29m,13.5kgs approx.
Téadra was commissioned by the Design & Craft Council of Ireland and produced in Collaboration with Ceadogán Rugs for Liminal: Irish Design on the Threshold Exhibition part of Irish Design 2015.
Featuring a dramatic plait pattern blown up to giant scale, the Téadra Rug is made with chunky felted wool using varying pile heights and contrasting tufting techniques to create a rich and tactile relief surface.
Téadra is tufted using a chunky felted wool in natural cream. Drawings adapted from Claire-Anne's three dimensional samples were transformed into a relief pattern using the contrasting heights of cut pile and loop pile.
Ceadogán Rugs are a family run business based in Bannow Bay, Co. Wexford, Ireland. Ceadogán are dedicated to the craft of rug making working with local spinners and dyers to produce quality rugs and wall hangings. Highly skilled and with years of experience Ceadogán Rugs have an extensive portfolio and are long established as Irelands leading rug makers.